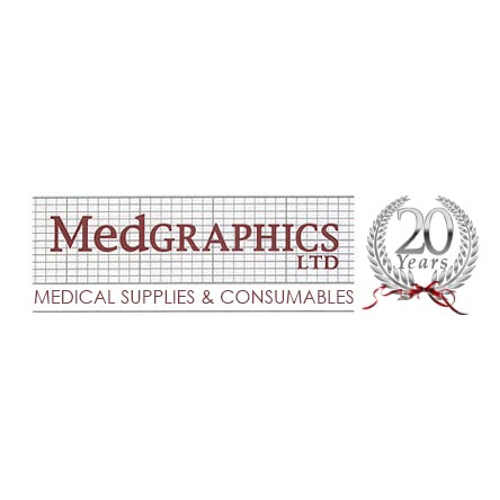 Medgraphics
Medical Recording Paper
Medgraphics Ltd was established in 1996 with a firm old-fashioned belief in customer service. Their customer base has been built up over the years based on trust, reliability, honesty and providing top quality products at very competitive prices.
Medgraphics are open to change and respond swiftly to customer needs. Working closely with their customers results in better understanding of their requirements and enables Medgraphics to meet or exceed their expectations.
Medgraphics supply the widest choice of medical recording paper for: Electrocardiograms, Foetal monitoring, Neurology, Gynaecology, Pneumology, Intensive Care Units, Resuscitation, Ultrasound scans, Laboratory analysis and also supply a wide range of Black and White Imaging Film for Sony printers.
All medical recording papers are manufactured under ISO9001, ISO13485, and CE0086.
The results obtained from the superior quality ultrasound gels for ECG and EEG come from detailed research, combined with several decades of experience as well as continuous tests and trials in laboratories and in the most modern hospitals.
The carefully designed composition of this gel means that it is particularly suitable for diagnostic exams and ultrasound treatments.
Contact us if you would like further information on Medgraphics Medical Recording Paper, Sony Imaging Film or Ultrasound Gel or view more of our Critical Care product ranges.
---