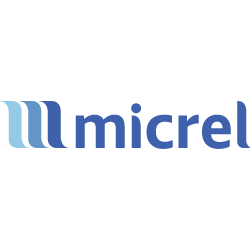 Micrel
Infusion Pumps
Micrel Medical Devices designs and manufactures "smart" drug delivery systems. They offer a full range of ambulatory volumetric and syringe infusion pumps, administration sets, accessories as well as remote patient infusion control and monitoring systems and services for a broad array of hospital and home-based patient treatments.
The MP mlh+ Multi Syringe is a simple and reliable syringe driver using 10 to 50 ml standard syringes and that provides infusion therapy for a wide range of applications. It is truly ambulatory with a robust design, trouble-free set up and accurate delivery in ml/hr with bolus option.
The MP mlh+ Multi Syringe has the following key features:
Uses manufacturer's standard syringes (BD, Terumo, B Braun, Codan) from 10 to 50 ml
High precision flow rates in ml/hr (0.1 ml/hr steps) with prevention of inaccurate infusion delivery
Event History Log to store and review pump activities
Adjustable occlusion settings to match specific drug therapies
Anti-tampering features including keypad lock and fixed rate options
Lightweight (220g with batteries)
Long battery life
Configurable options to customize functions and eliminate rate setting errors
Contact us if you would like further information on Micrel Infusion Pumps or view more of our Critical Care product ranges.
---