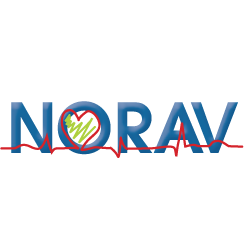 Norav Medical
ECG & Holter Monitors
For over 25 years, the name Norav Medical has been synonymous with ECG innovation and standard-exceeding excellence. Norav's technologies and products are differentiated by their diagnostic accuracy, comprehensive features, user-friendly interfaces – and especially by the reliability of their connectivity to EHR/HIS information systems (i.e. HL7- and DICOM). All Norav products provide dependable wireless connectivity to smart phones, tablets and PCs to support easy, accessible operation.
​Norav offers an extensive portfolio of innovative products for acute care, primary care and research settings, including Cardiac Stress Tests, Telemetry ECGs, Resting ECGs, Holter Monitoring Systems, Ambulatory Blood Pressure Monitors and a comprehensive ECG Management System.
​Contact us if you would like further information on Norav Medical or view more of our Critical Care product ranges.
---