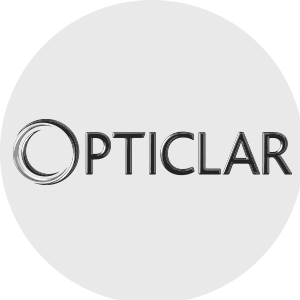 Opticlar
Diagnostic Instruments
Where diagnostic instruments are designed and made to an entirely new benchmark standard, harnessing miniaturized optics, precision engineering and state-of-the-art technology as never before.
At the heart of every Opticlar Vision instrument is an advanced LED light source that outperforms conventional halogen and xenon alternatives in every respect – offering medical practitioners high quality, eminently affordable equipment that will exceed their expectations and provide a comprehensive range of benefits that's simply unique.
All built on years of global expertise, all backed by a strategic network of dedicated dealers and specialist service and support – and now all that's needed to make the diagnostic experience as effective and informative as anyone could wish.
The advantages are clear
Take a closer look at Opticlar Vision and the advantages soon become crystal clear.
Greatly enhanced battery life – up to 60 hours with C cells, 60 hours with AA, 20 hours with ADAPT rechargeable and 10 hours with E-Lithium handles.
Significantly longer bulb life – in excess of 20,000 hours, 500 times longer than typical halogen bulbs
Unique lifetime warranty on bulbs – no more replacement costs
Multi-voltage capability for maximum simplicity and convenience – no need to hold large stocks of bulbs
Superior diagnostics, with bulbs that retain their original performance throughout their life – and specifically tuned to the optimum illumination level for particular procedures
Improved thermal performance – so energy is used for illumination and not wasted on generating heat
Superb optical quality with world class miniaturized optics
Contact us if you would like further information on Opticlar Diagnostic Instruments or view more of our Critical Care product ranges.
---