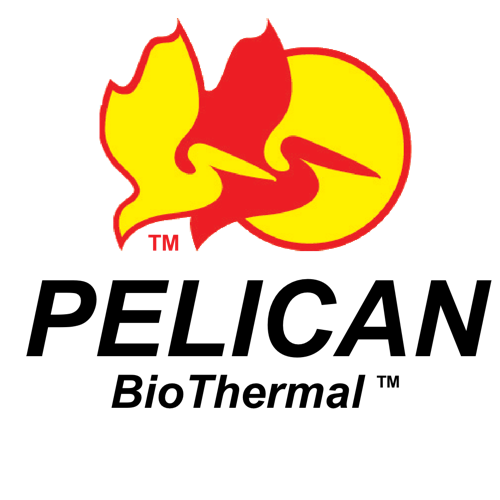 Pelican BioThermal
Thermal Packaging
Pelican BioThermal is a global leader in providing the life sciences industry with the most comprehensive suite of patented and award winning thermal protection packaging solutions for the safe transport of pharmaceuticals, clinical trials, diagnostics, tissue, vaccines and blood supplies. They provide the life science industry with the broadest range of passive single-use and reusable temperature controlled patented packaging solutions for the safe distribution of frozen, refrigerated and controlled ambient temperature-sensitive payloads in profiles ranging from -50°C to 25°C and payload capacities ranging from 2 to 96 litres.
Their specialised design, engineering and lab testing services ensure clients are fitted with cold chain performance solutions that best fit their purpose. And Pelican BioThermal's Crēdo ProEnvision track-and-trace software, which allows clients to monitor temperature controlled packaging inventories throughout the entire end-to-end distribution cycle, ensures clients meet increasing global regulatory demands, manage challenging shipping lanes and unforeseen delays while reliably and confidently tracking critical,  high-value payloads around the world.
Contact us if you would like further information on Pelican BioThermal Thermal Packaging or view more of our Clinical Diagnostics or Life Sciences range.
---