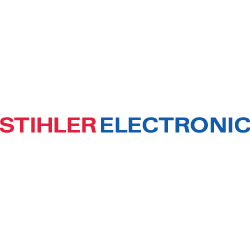 Stihler Electronic
Patient Warming Systems
Stihler Electronic manufactures a full range of products for warming blood and infusions as well as patient warming systems.
Warm infusions and transfusions protect your patient from hypothermia in the operating theatre and in intensive care. Astotherm Plus warms all infusions and transfusions by the dry flow-heating method – efficiently, safely and absolutely economically in daily use. Astotherm Plus is ready for use at once. Warming close to the patient means that infusions and blood products no longer require warming in advance. Blood products can be kept in the refrigerator until they are really needed.
Astopad is a flexible, conductive and reusable patient warming system which is very economical, simple to operate and of great clinical benefit. As the first module for the reduction of perioperative hypothermia, in routine use, Astopad provides effective and economical prevention for all surgical patients. It improves safety against negative side effects of operations and contributes to the general well-being of the patient. It also provides prevention against decubitus when combined with a visco-elastic operating table pad or Astogel gel pad.
In 2019, Stihler Electronic was acquired by Gentherm enabling more complete temperature management solutions to customers.
Contact us if you would like further information on Stihler Electronic Blood and Infusion Warmers or Patient Warming Systems or view more of our Critical Care product ranges.
---