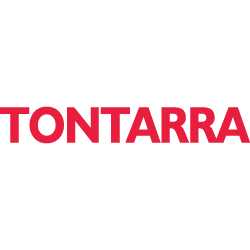 TONTARRA
General Surgery & Endoscopy Instruments
For more than 50 years "made by TONTARRA, Germany" is a synonym for state-of-the-art surgical- and endoscopic instruments and equipment of high quality and precision. The success of TONTARRA derives from innovation, commitment and a strong focus on our continuing tradition.
A product range with over 20,000 articles is distributed worldwide under the brand. Indispensable 'tools' for maturing a new idea into the surgical instrument of highest precision include their 6,000 m2 state-of-the-art manufacturing, the ingenuity and strong commitment of their entire team of technicians and skilled workers and a location which for more than 100 years has been the very world centre – with a high manufacturing penetration – for developing and producing all types of innovative and patient-oriented surgical instrumentation for distinguished physicians across the globe.
TONTARRA, offers a wide range of surgical instruments for all fields of General surgery. The product portfolio includes all standard-type instruments and a wide choice for special surgical fields. e.g. coronary/vascular surgery, gastro-intestinal surgery, ENT, dermatology, neurosurgery.
TONTARRA's minimal invasive product portfolio includes a diverse range of quality telescope system solutions with a wide range of matching accessories.
Contact us if you would like further information on TONTARRA Surgical Instruments or view more of our Surgical product range.
---