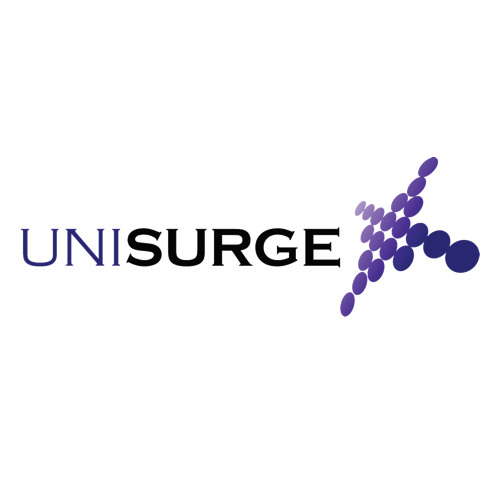 Unisurge
Procedure packs, dressing packs, medical disposable and theatre products
Established in 1988, Unisurge is a trusted manufacturer and supplier of practitioner-specified procedure packs, dressing packs, medical disposable and theatre products to health care professionals.  Their range of bespoke single use products is both cost effective and patient specific.  Surgical teams can be confident that all the necessary components for a procedure will be supplied, to their specification, in a sterile pack, ready for immediate use.
Unisurge offers a comprehensive range of sterile drapes, gowns and supplementary operating theatre products.  These include individual drapes, drape packs, incise drapes, camera covers, basin liners and diathermy products. The UniForm draping range offers both specific draping packs as well as individual drapes that provide optimum draping solutions for all surgical procedures at a cost effective price.
The contents of each of the packs have been practitioner specified to meet the requirements of all modern surgical procedures.
In addition Unisurge is able to offer customised procedure packs containing all of the disposable consumables used to carry out a surgical procedure, including drapes and gowns. Our sterile draping packs have been designed to help reduce surgical site infections and fluid contamination whilst offering an efficient means of draping the patient.
Contact us if you would like further information on Unisurge Theatre Disposables and Customer Procedure Packs or view more of our Medical Consumables or Surgical product range.
---